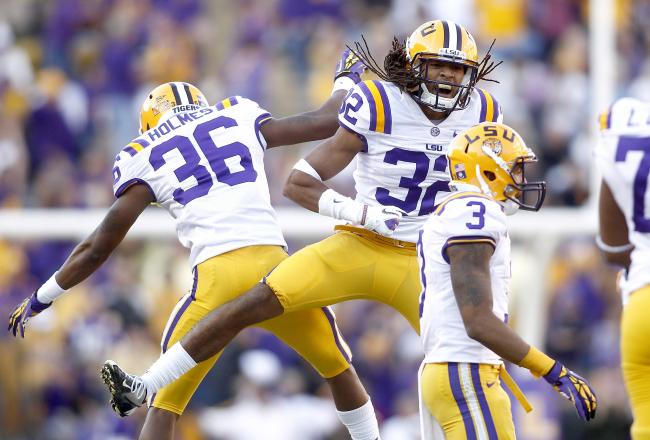 LSU outlasted Ole Miss 41-35 on Saturday in a scoring marathon between two unlikely offensive quarterbacks.
"I think everything we were doing was working," said Ole Miss quarterback Bo Wallace, who completed 15 of 34 passes for 310 yards and two touchdowns, despite three interceptions.
Jeremy Hill continued a dominant two months, leading
the Tigers' ground game for the fifth straight week, as he carried the ball 20 times for 86 yards and three touchdowns.
Les Miles let his quarterback throw with abandon for the second straight game and it worked out.
"I'm proud of those men," Miles said of his team. "How easy it could of have been to say it was (Ole Miss') night. Spectacular group of men. You go find them, throw your arms around them and you give them a big kiss on the mouth, if you are a girl. Wow! What a game!"
"That was maybe the biggest momentum changer in the game," Miles said, adding giddily, "Is it Halloween night?"
The biggest play of the game was turned in by Odell Beckham on an 89-yard kickoff return.